Kershaw Showtime Review
Kershaw Review
The Kershaw Showtime is a classy looking folder that would be a great addition to any knife enthusiasts collection. Designed by Todd Rexford, the Showtime looks like it belongs in the pocket of a tuxedo rather than in a pair of jeans.
The black and steel accents accompanied by the grey handle give it a sleek & distinguished look. Despite looking fancy, the Showtime is a well designed EDC knife with quality materials and finishes that make it great at home or in the outdoors.
For the custom design, function, and materials, we give this knife 4.5 out of 5 stars.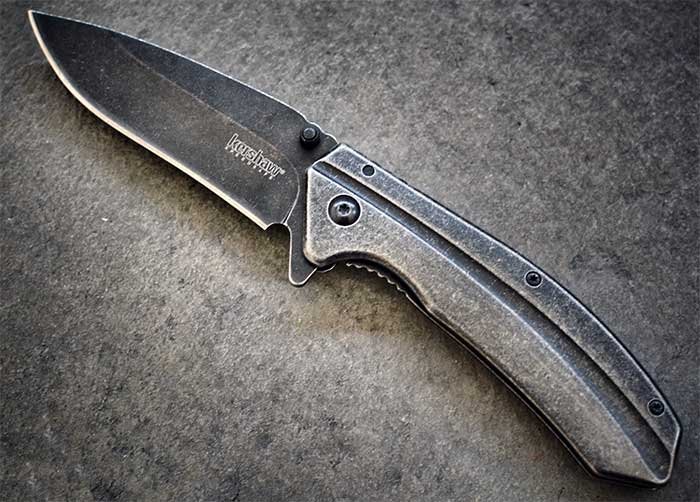 The Kershaw Filter may look like a bit of an oddball in the pocket knife category to some. To me it does look like it would be better suited as a utility knife, due to it all stainless steel construction.
But, the Kershaw Filter is in fact a very functional assist-open EDC knife. The Filter is designed to look and feel like a sturdy utility or combat grade knife while maintaining a moderate size and weight to be used as a traditional pocket knife.
The assist opening flipper makes this one an easy to use quick action knife for use with simple everyday tasks like cutting cardboard or rope or in emergencies or outdoors. For the designed quality and durability we give this knife 4 out of 5 stars.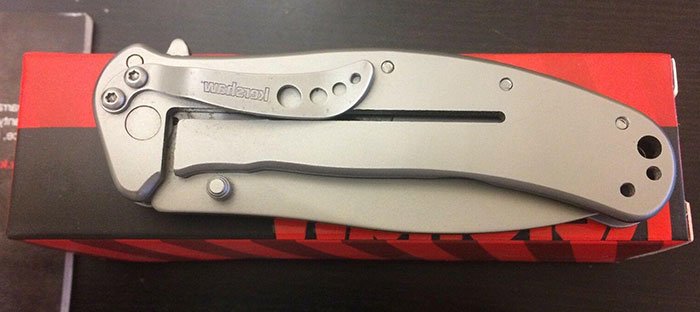 For knife enthusiasts looking for an affordable pocket knife that doesn't look like every other knife out there, Kershaw has come up with the Zing. Though it runs in the ballpark of most affordable knives, it features a custom design by renowned knife maker RJ Martin.
The knife itself is a high quality flipper, assisted opening knife with some custom design enhancements by the knife maker. Like most Kershaw knives it uses materials that are above the standard for this type of knife.
For its superior quality, materials, and design we give this knife 4.5 out of 5 stars.
Sometimes it is necessary to have a blade that is faster or easier to deploy than a standard manual opening knife, either for everyday tasks or emergency use. For knife owners in the market for an automatic knife, the Kershaw Launch 4 is a good choice.
As the name suggests, the Launch 4 is the 4th in Kershaw's line of Launch automatic knives. The knife itself is functional as an EDC knife but is also under 2 inches in length making it "California legal" to carry as an automatic pocket knife.
Blade length is a concern for many knife owners as local laws on knife ownership vary. For its size, functionality, and overall construction we give this knife 4 out of 5 stars.

The Kershaw Shuffle 2 is an EDC pocket knife. EDC refers to the term "every day carry" meaning that the Shuffle 2 is meant to be a tool, not a weapon. More commonly called a utility or multipurpose knife, it has a wide variety of functions and uses.
This knife is the second iteration of the Shuffle design. Unlike most reiterations of older products the Shuffle 2 is a completely redesigned knife. Thanks to the redesign we give this knife 4.5 out of 5 stars.
Kershaw Link Review – Made In The USA!
Looking for an all-purpose blade that's affordable yet refuses to compromise on quality? Then, nothing would suit you better than the Kershaw Link. The high-quality materials, foldable design and ambidextrous comfort are what makes it a winner in our eyes.