SOG ULTRA XR REVIEW
SOG ULTRA XR REVIEW
Written and Photographed by Blade HQ Staff Writer Logan Rainey on 01/16/2021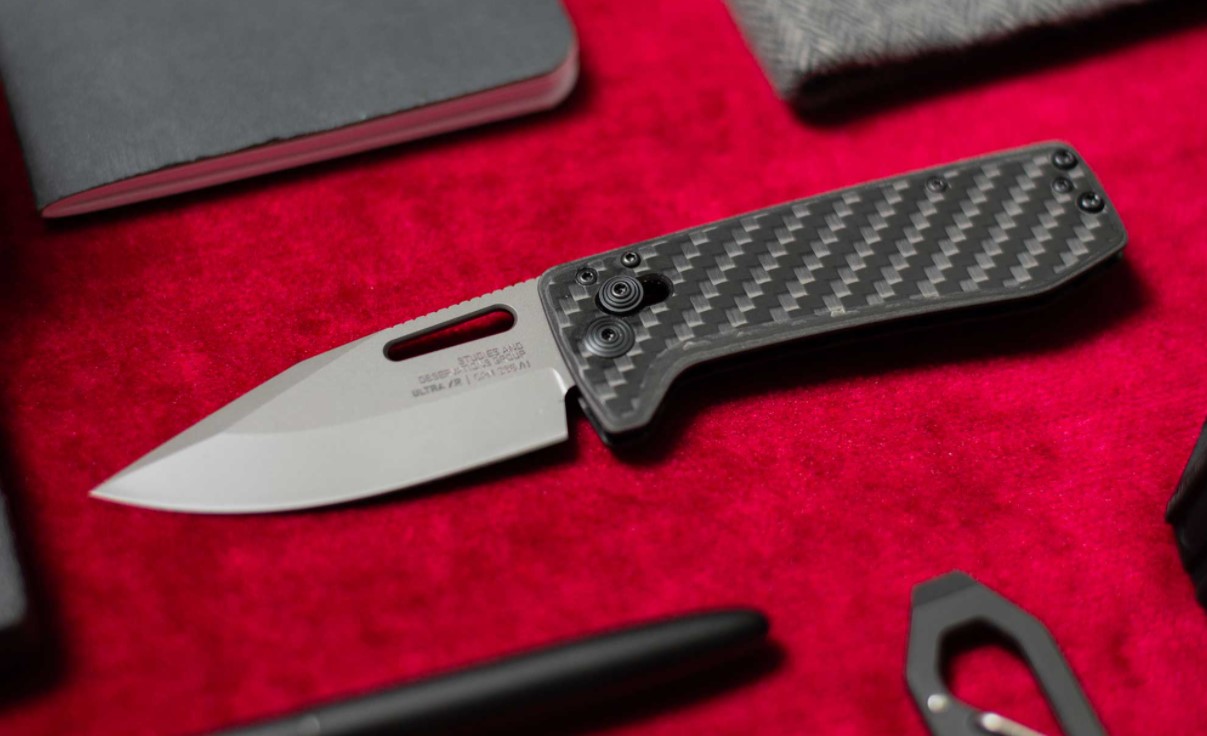 The SOG (Studies and Observations Group) Ultra gained popularity for being so slim and light it could fit easily in a wallet. The original Ultra's unique design and simplicity were recently updated with premium materials and the SOG XR lock mechanism. This incredible little knife is feather-light and practically disappears in your pocket. In this review we break down why the SOG Ultra XR is a great everyday carry knife and take a close look at some of its features and follies. Let's get to it!
First let's run through the stats...
Overall Length: 6.125"
Blade Length: 2.75"
Blade Shape: Clip Point
Blade Steel: CRYO CPM-S35VN
Handle Material: Carbon Fiber
Weight: 1.21 oz.
Lock Mechanism: XR lock
KNIFE LIFE SCORE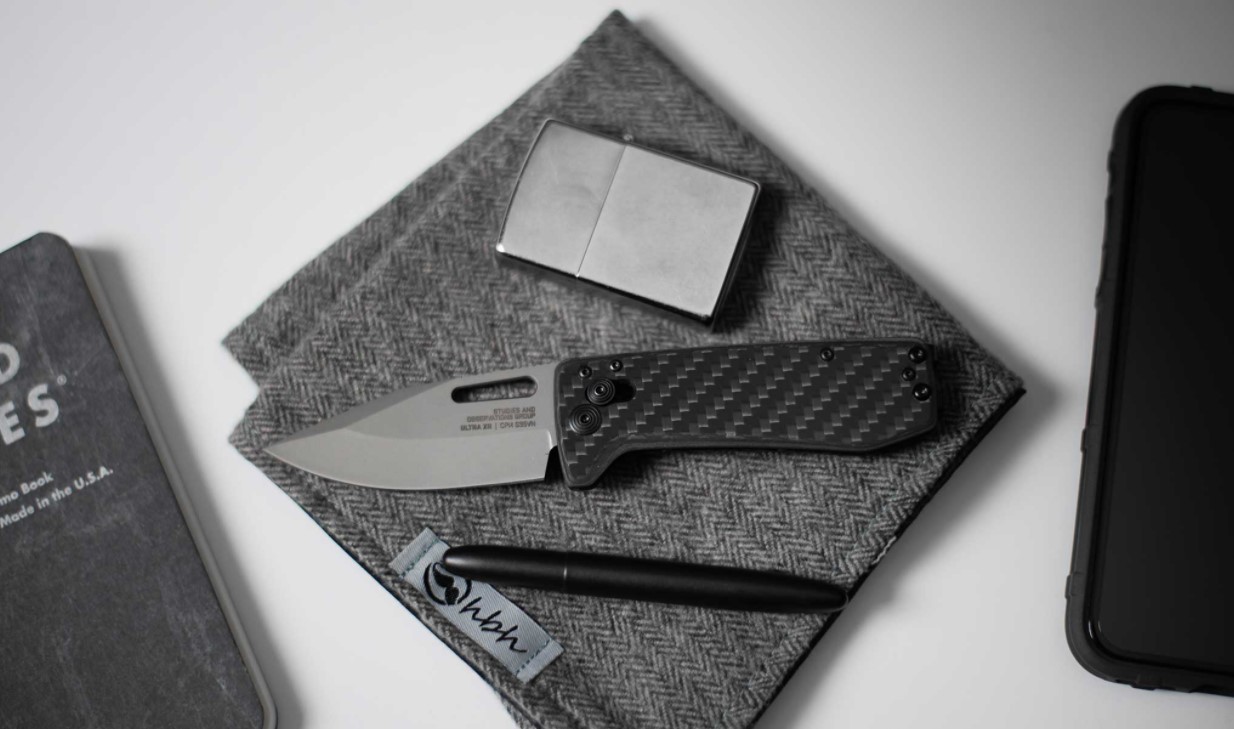 Knife Life is all about representing your personality and passion through the knife you carry in your pocket every day. Quality and performance are key. Tasteful design and ritzy details are also important. You can be confident carrying any knife with a high Knife Life Score. Each section is scored out of 10 with a grand total of 100.
UNIQUENESS / IMPORTANCE
Score: 9/10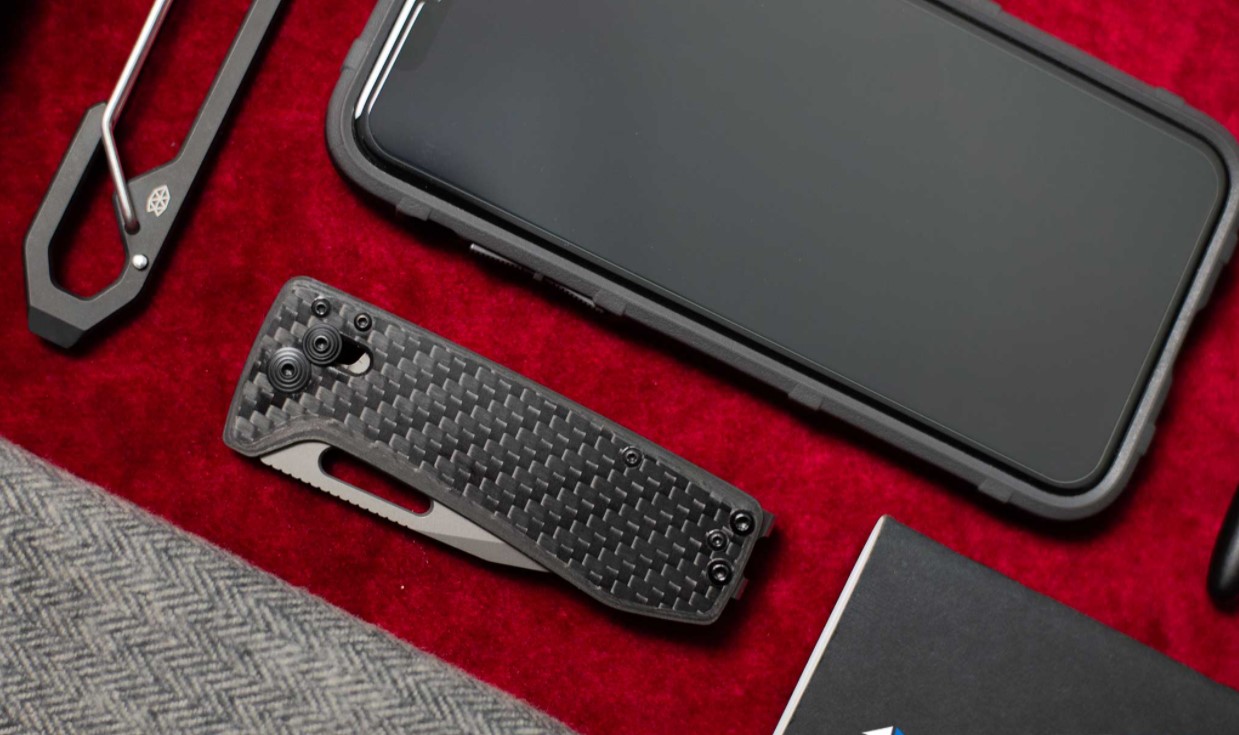 When we look at the uniqueness and importance of a knife we review we typically try to gauge how the knife has influenced the knife industry or how we anticipate the knife being received in the community. The SOG Ultra XR hasn't been around very long, but has already seen tons of attention from gear reviewers and knife nuts. This knife pushes the limits of what an everyday carry knife can be. It's extremely light, but retains the structure and strength it needs to perform. This knife is one of many new SOG knives born out of a sort of renaissance following changes in their organization. If we use this as an example of what SOG knives will continue to be as they move into the future, we can expect to see some incredible innovations and new products in the next few years.
---
MATERIALS
Score: 10/10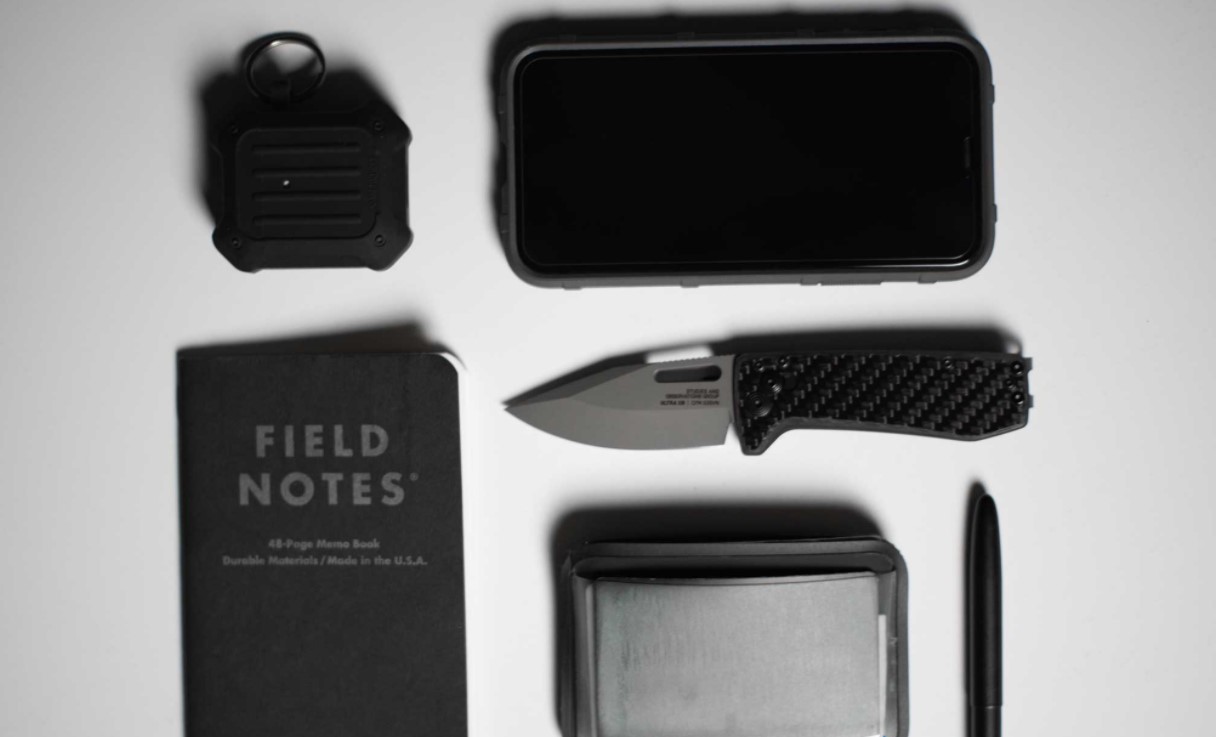 As SOG continues to grow as a brand and develop new products they've been upgrading the materials found on many of their knives including the SOG Ultra XR. This knife features a premium, cryogenically heat-treated CPM S35VN blade which provides incredible cutting performance and longevity. Additionally, the blade is Titanium Nitride coated adding further to the corrosion resistant properties of the S35VN. Beautiful carbon fiber scales and a titanium pocket clip keep things light and round out this feature packed knife.
---
LOOK / STYLING
Score: 9/10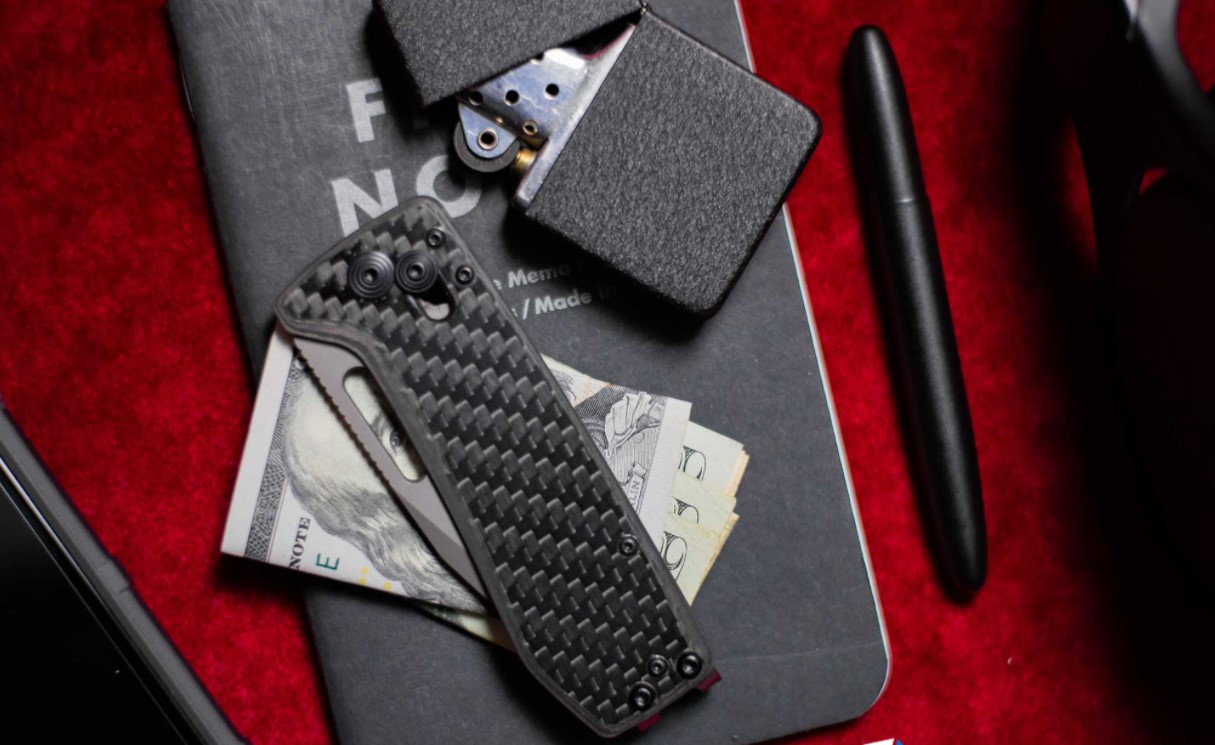 From a purely aesthetic perspective, this knife is gorgeous. Where the SOG Ultra sacrificed clean lines for ergonomics and utility, the new Ultra XR found the right balance of eye-catching design and comfort. This knife was made to fit into practically any everyday carry rotation. Our test knife featured the "Graphite" colored blade and pocket clip, but a "Gold" TiNi variant is also available. If you're looking for a sleek and sexy knife, this is one to consider.
---
ERGONOMICS
Score: 8/10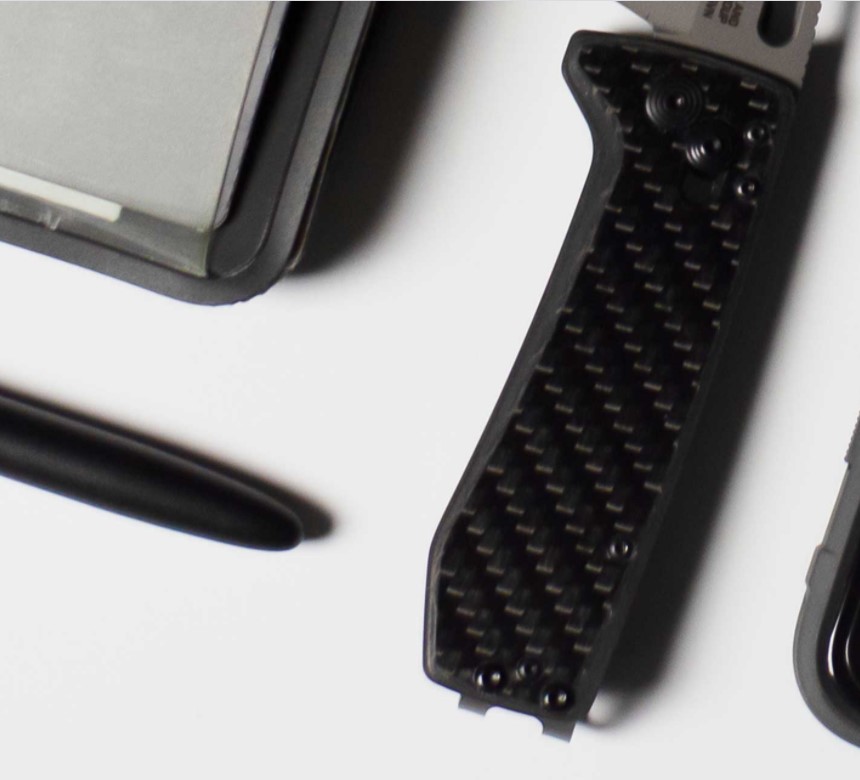 As we mentioned briefly before, the SOG Ultra was focused on ergonomics and utility. In hopes of shaving more weight and integrating the XR lock mechanism into the Ultra platform, SOG opted for thin carbon fiber handle scales which provide structure and rigidity to the knife. When I first picked up the knife to open a box I really noticed how slim the knife is. For anyone with bigger hands, the knife will feel too small, but it's wider profile and ergonomics allow for adequate purchase on the handle and great control of the blade. Thanks to the XR lock mechanism, the Ultra XR can be opened easily with one hand.
---
Deployment / Lockup
Score: 8/10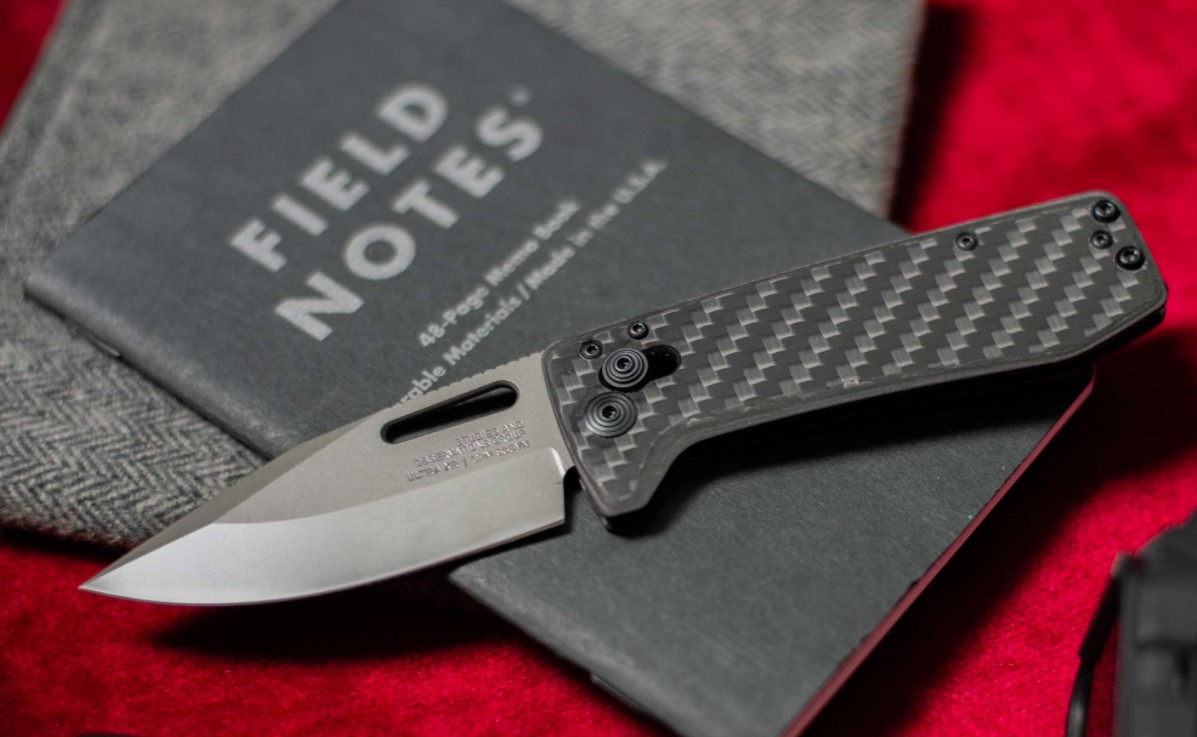 Right out of the box the SOG Ultra XR felt a little chunky and hard to open. With some use and a little oil in the pivot, it became much smoother and could be opened by disengaging the lock and flipping it. Knives with a lock bar like the XR lock mechanism tend to have great lockup. The SOG Ultra XR feels solid for a knife meant for light duty and everyday tasks.
---
BLADE / SHARPENING
Score: 10/10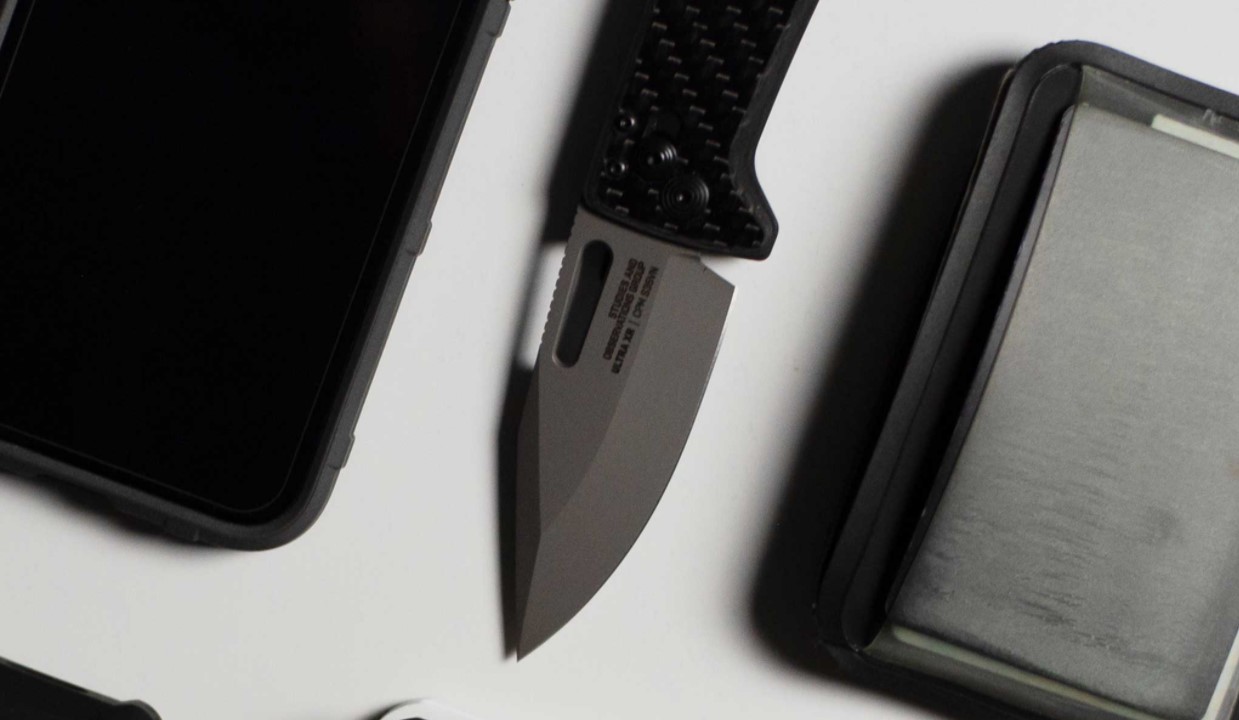 The SOG Ultra XR really has a great blade. It's clip point blade shape makes it great for general utility and regular chores like opening mail, slicing food and cleaning up loose strings. Thanks to the moderate hardness of CPM-S35VN steel, this blade retains its sharpness well while also being moderately easy to sharpen. The only complaint we have about the blade is that the Titanium Nitride coating wears easily and was scratched by the inside of the handle when we opened the knife with the thumb hole.
---
FIT-AND-FINISH
Score: 8/10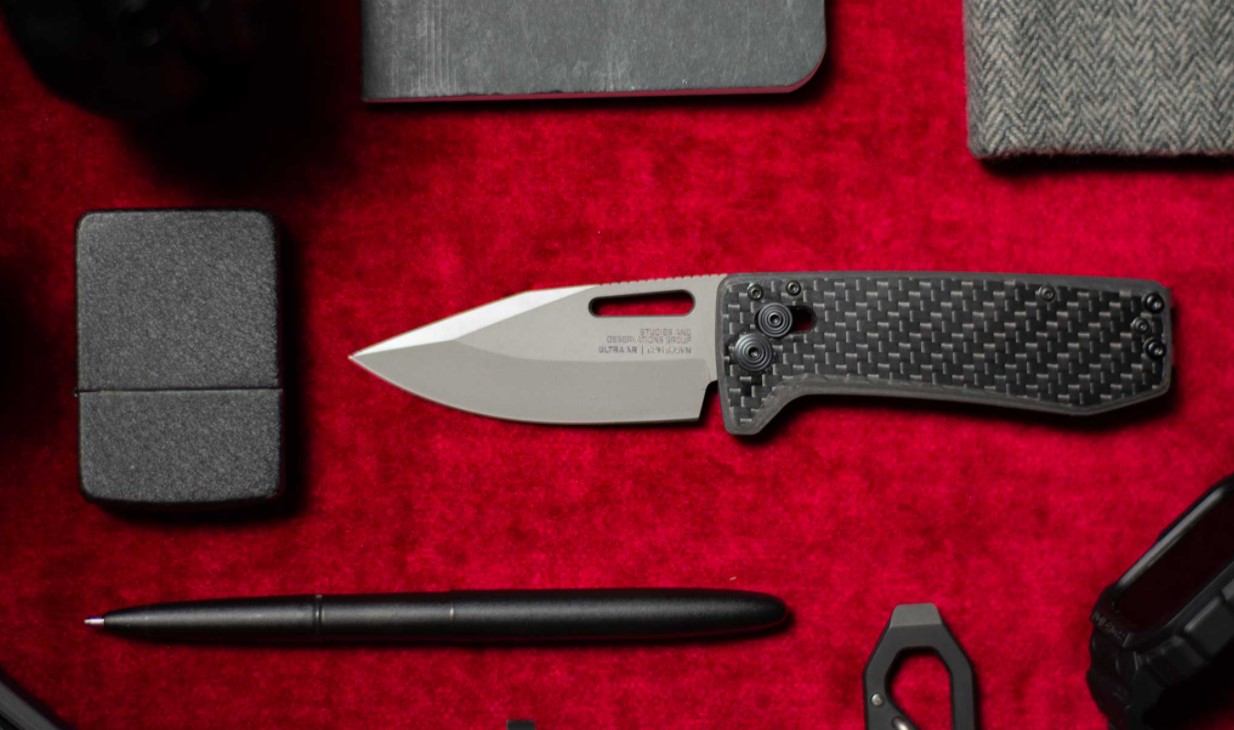 There are many opinions about past SOG knives and the quality of their construction. The SOG Ultra XR is surprisingly well made and finished. The blade coating is consistent and uniform. The grind is symmetrical and precise. The edges of the carbon fiber handle are comfortably beveled reducing hot spots. Overall, the fit-and-finish of the SOG Ultra XR is incredible. We were pleased with its overall look and feel and, aside from the durability of the TiNi coating, it held up well during our tests.
---
CUT TESTS
Score: 8/10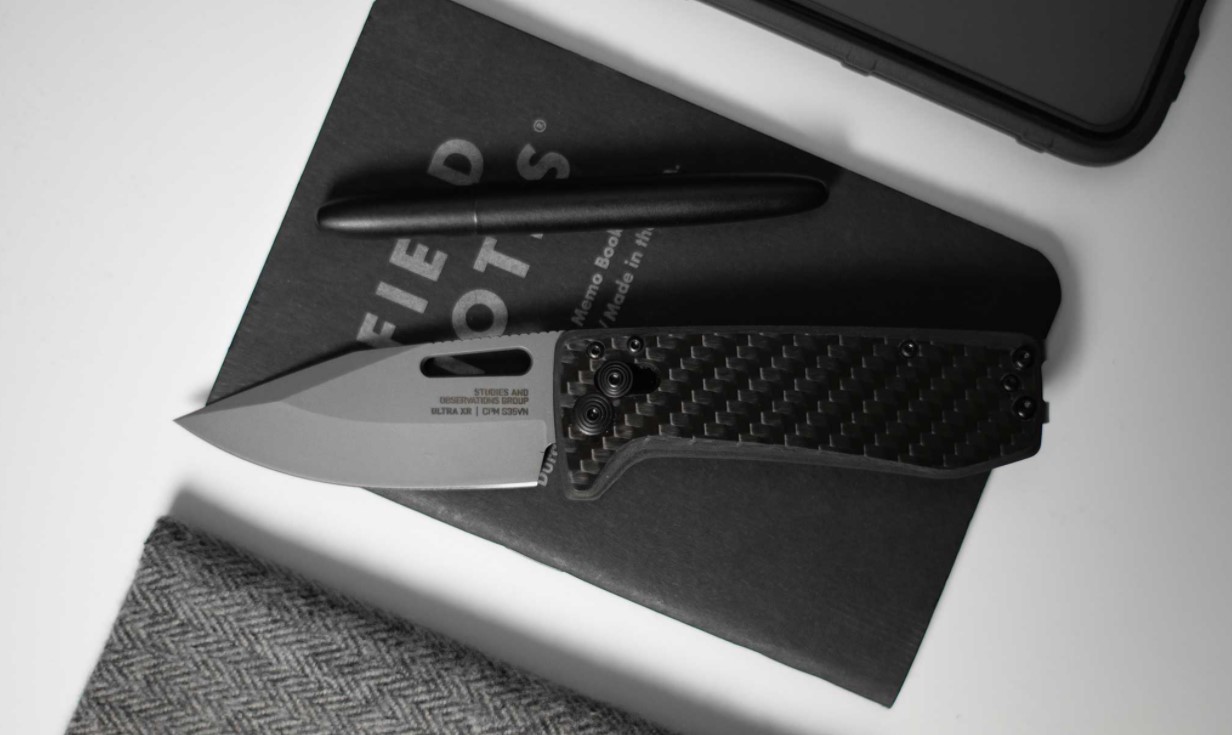 This knife was designed and intended for everyday carry and situations where you need a simple blade. It's not a tactical knife or a hard user, so our tests were based on things you'd come across in the office or going about a regular day as someone who works a desk job. The SOG Ultra XR performed well during everything we used it for. We opened a few letters, cut up some cardboard, trimmed a piece of loose skin, and sliced some snacks, and the knife did great. Its blade shape really makes it easy to slice through things and does so with seemingly no effort. Thanks to this knife's unique design, it was easy to clean up and re-lubricate.
---
Ease of Carry
Score: 10/10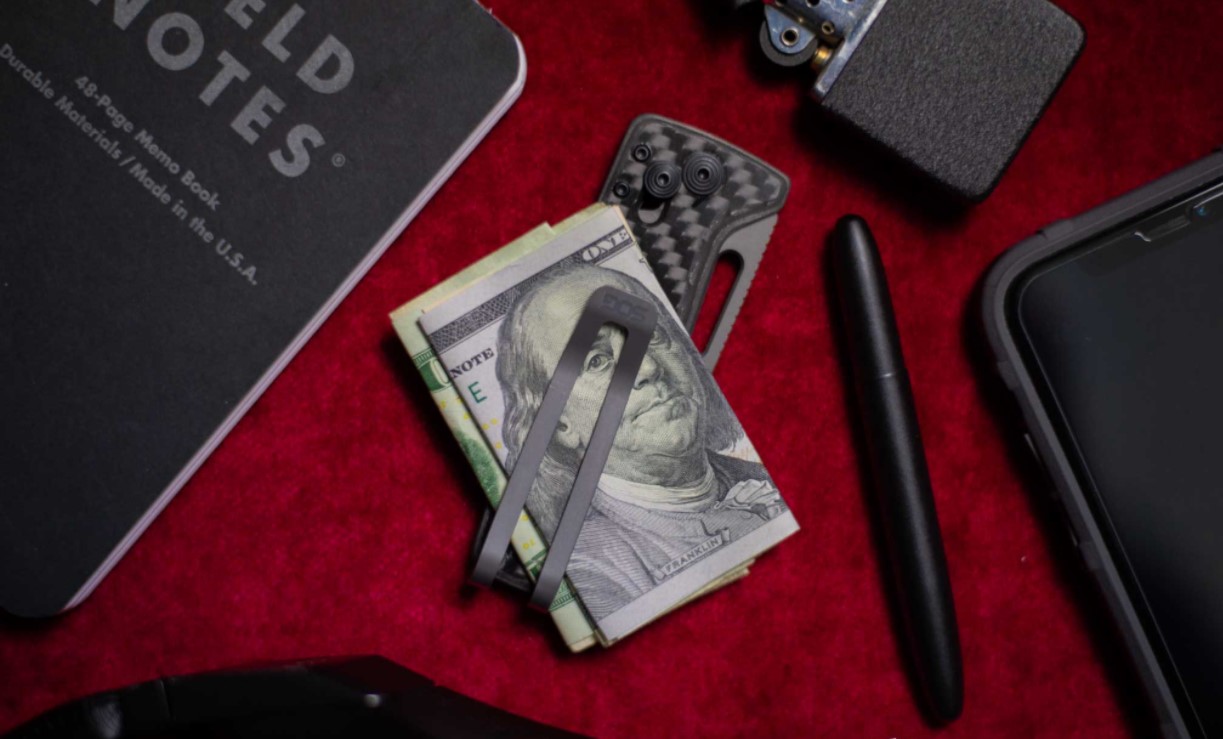 We have to begin by saying this knife is LIGHT! We are completely surprised how the SOG Ultra XR practically disappears in your pocket. Whether you decide to carry it at the bottom of your pocket like a money clip or you actually clip it to your pocket, the knife disappears. Its titanium deep carry pocket clip helps the knife sit at a comfortable spot and its thinness keeps it out of the way when you're reaching for other things. Overall, this knife is a joy to carry.
---
POCKET JEWELRY
Score: 10/10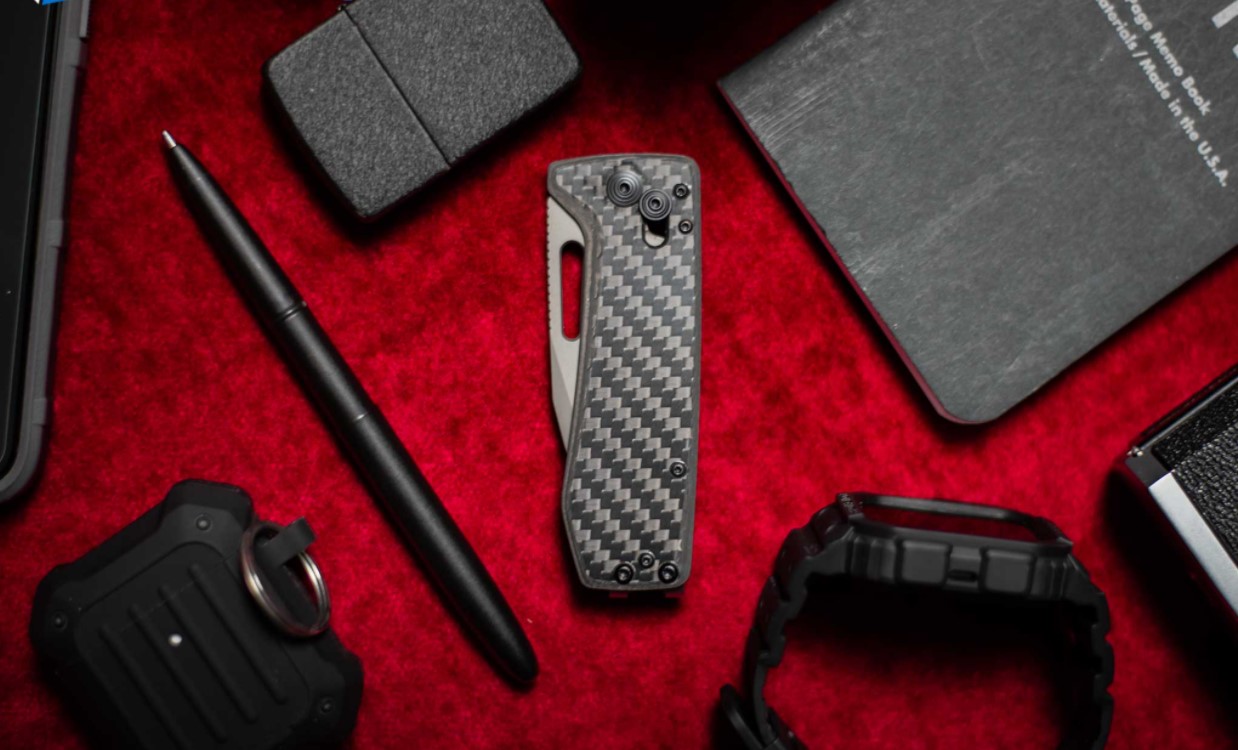 Carbon fiber and a flashy blade? How much more "Pocket Jewelry" can you get? Jokes aside, this knife is a looker and an attention getter. People are surprised by the size of the knife and go crazy over how light it is for having a full-sized blade. If you're someone who errs on the side of subtle, the "Graphite" color way will be a great choice for you, but if you're someone looking to match everything to your custom fluted TiNi gun barrel and your gold iPhone, you have another option. This knife is gorgeous and has everything you need to gain a little clout among other knife nuts.
---
TOTAL KNIFE LIFE SCORE:
89/100

There are a lot of reasons why the SOG Ultra XR has gained popularity as quickly as it has. This little knife is so unique and incredible beyond many other things we've seen come our way in the last few years. With people becoming more and more excited about everyday carry and matching their gear to their lifestyle, the SOG Ultra XR is a perfect addition to the options presented today. It's a slim, lightweight folding knife with an excellent blade profile and comfortable ergonomics. For anyone looking to add a pocket knife to their gear without coming across to others in the wrong way, a knife like the SOG Ultra XR will have loads of appeal.
It's a knife, yes, but it doesn't carry the same connotations and sentiments other, bigger knives could carry. This is one of those knives that will fit comfortably with other gear you'd commute with or take to the office. It's got enough utility for your everyday tasks without causing discomfort among others. Thanks for reading! Be sure to click below to see more SOG Ultra XR specs and get yours today!