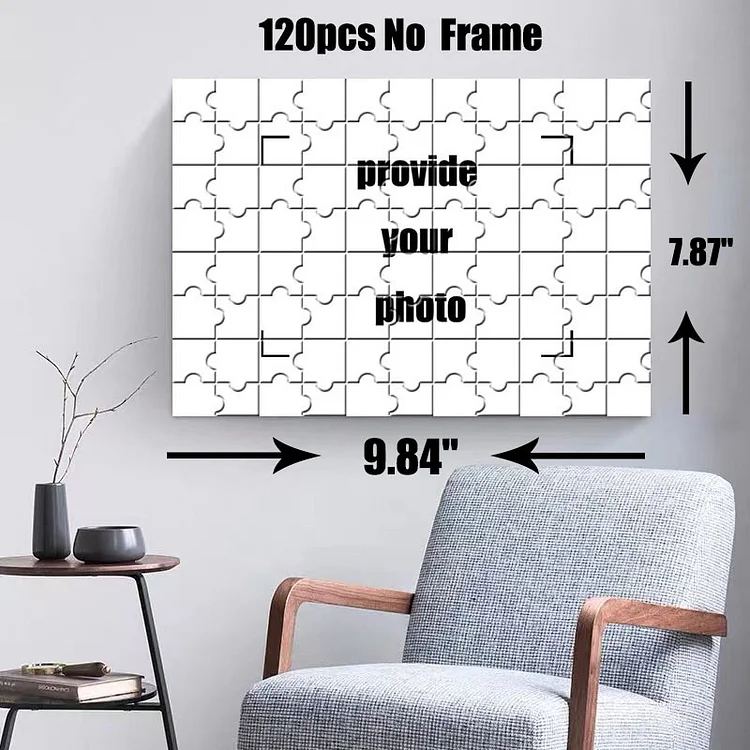 This custom pet puzzle is the perfect personalised puzzle for anyone with pets! Redo the puzzle over and over, or glue it together and hang it up as wall art. Can be used as a souvenir! ! These puzzles are perfect for:
* friend's birthday
* pet's birthday
* pet lost
*Mother's Day
*Father's Day
*Valentine's Day
*Wedding Gifts
*Or just because it's the perfect gift!

Graphics are professionally and permanently imprinted on the puzzle.

Make sure to send us high quality photos.

Photo Tips:
* High resolution photos for best clarity, the lower the resolution, the blurrier the photo.
*Using standard photo sizes, nothing is cropped to distort, otherwise we would have to distort the photo to fit.

Any photo can be provided directly into a puzzle. Also find other picture templates you want on our website, place an order to get other interesting pictures you want, and then place an order and upload pictures to make a puzzle.