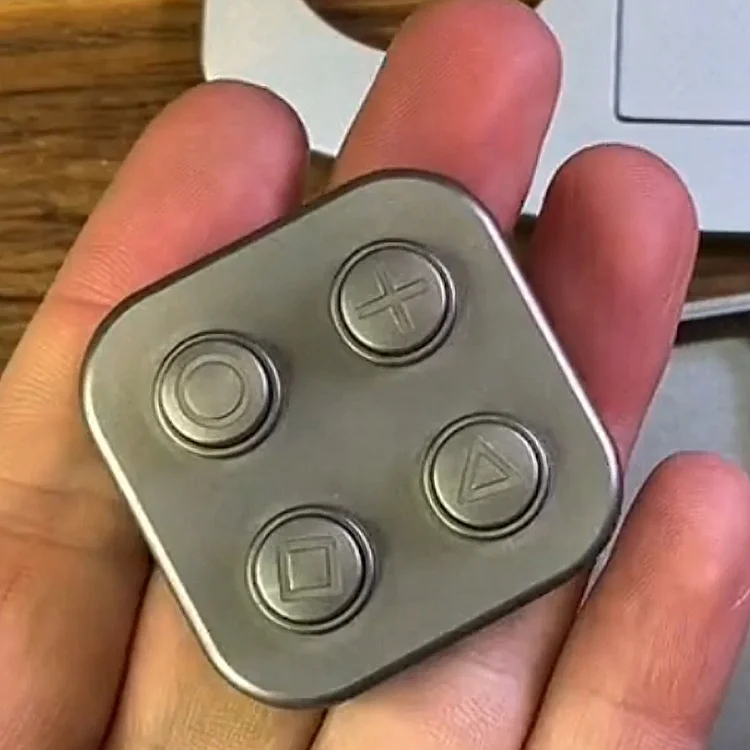 This Papa card/Hand Coins made in the shape of a gamer not only makes you reminisce the happy time of your childhood games, but also pushes the slider because of the beautiful and portable compact design, allowing you to decompress anytime, anywhere.
It has a simple style and is easy to play. At the same time, it is a toy that makes people happy and decompressed, and it is also suitable for collection.
Mechanical structure, CNC precision machining, creative appearance design, high quality stainless steel material.
Good tactile feel and satisfying sound. Let you have a better experience
Specifications :-
Material : Stainless Steel
Color:Silver/Rose Gold
Weight : Approx. 153g
Size : style 1/style 2 39mm x 39mm x 17mm
style 3: 39mm*17
Process: CNC
Suitable Age: over 18 years old
Product Origin : China
Package Include :-
1pc Papa card/Hand
notes:
Please allow 3 to 4mm cm difference due to manual measurement.
All the products are taken for us, there may be some errors due to the light and the screen
Disclaimer/Warning - Choking Hazard - This product is not suitable for children under the age of 6 to play alone
Fidget/Spinner/Toy, the product contains various small parts, small parts may cause a suffocation hazard, this product requires a certain amount of force to slide, and children under the age of 6 cannot slide this product freely