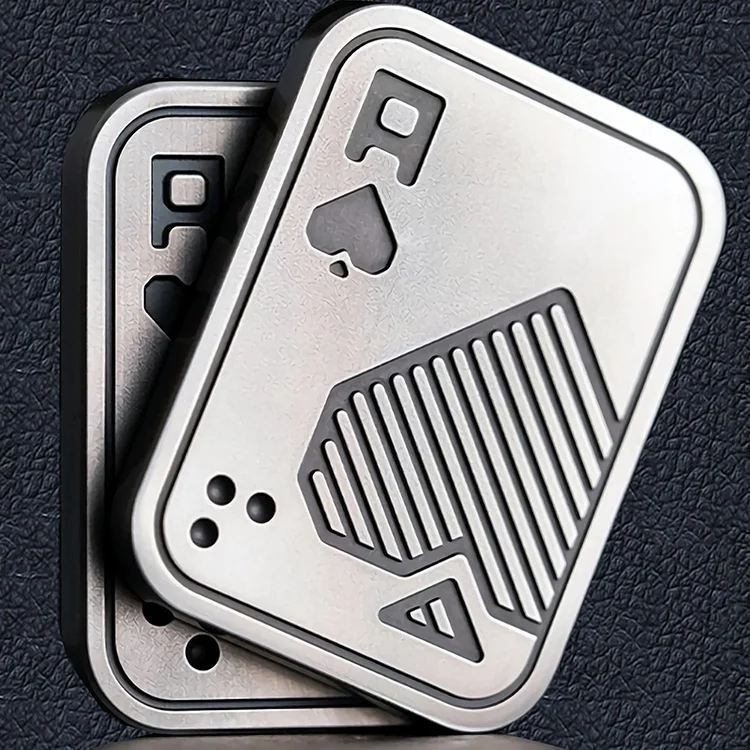 Do you want to seek relief when you are anxious and irritable? Our KK/AA coins are your best choice. It can relieve your anxiety and irritability, and also allow you to enjoy the double enjoyment of sight and hearing.
KK/AA Papacoin double-row magnetic guide rail, the damping is just right, and the segmented limit design makes you enjoyable to play.
We also support customizing your exclusive personal product. You can customize your lucky logo letters on KK/AA coins and you can also choose from several of our improved styles. Chicago Bulls and Call of Duty and Among Us. If you have a style you like, welcome to communicate with us
If you need a custom logo, you can write your logo in the remarks, within 20 words, we will place an order for you according to your remarks
Our custom products are not for resale. Exchanges and refunds are not accepted after each custom product is shipped. Thanks to every friend who respects the artist!
Specification :-
Material: Copper
Color: Silver/Rose Gold
Weight: Approx. 70 grams
Size: Approx. 40mm x 34mm x 8.5mm
Process: CNC
Suitable age: 18 years old and above
Origin: China
Package Included:-
1 KK/AA playing card slider
notes:
Please allow 3 to 4mm cm difference due to manual measurement.
All the products are taken for us, there may be some errors due to the light and the screen
Disclaimer/Warning - Choking Hazard - This product is not suitable for children under the age of 6 to play alone
Fidget/Spinner/Toy, the product contains various small parts, small parts may cause a suffocation hazard, this product requires a certain amount of force to slide, and children under the age of 6 cannot slide this product freely