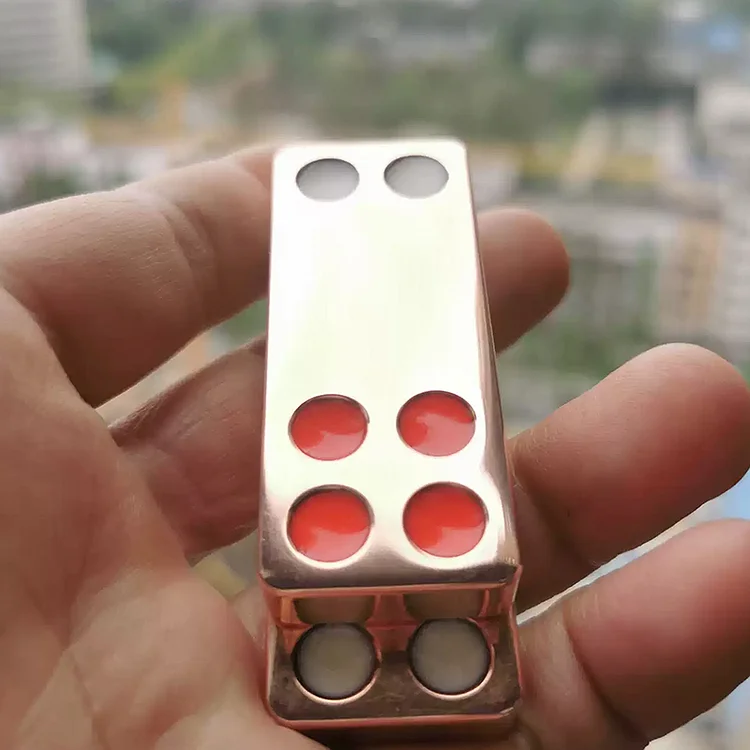 Play Gow EDC Push Card Slider is a luminous card with a rebound effect, which makes people more addictive and addictive to play. It is more addictive than ordinary PPB sliders, and the materials have been upgraded in all aspects.

Material: chrome zirconium copper
Weight: 195g
Appearance size: 60mm*25mm*16mm

Pros of Play Gow EDC Push Card Slider:
Material upgrade: high-quality international chromium zirconium copper is selected, which is better than red copper in all aspects
Magnet upgrade: Customized super-strong super-counter hole pair of suction magnets are locked by countersunk head screws
Steel ball upgrade: Exclusive manual high-end flaming red super white luminous filling body, CNC technology, pure manual multi-pass polishing, slag removal, oil removal, glazing and other processes, with strong magnets and precision steel balls.

Notice:

This product is not suitable for children under the age of 6 to touch alone, because the product has small parts, which may cause harm to children if eaten by mistake.