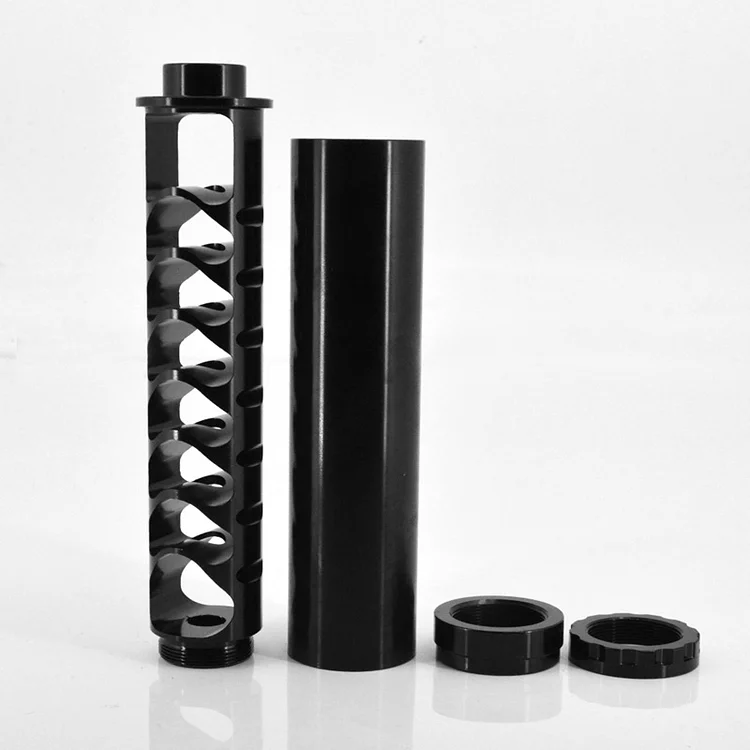 Fuel catch - Product of NAPA Auto
Multi-Purpose Tool
Some folks just don't like aluminum solvent traps. We are pleased to introduce a six inch combination blast
deflector/solvent trap.

PRODUCT FEATURES:

Material:Full 304 Stainless Steel Tube and Inner Core, hard Anodized Coating for increased durability
Thread: 1/2x28 or 5/8x24 thread
1.365" OD
Internal hole diameter: 0.400'' ID

Great for a fuel filter, a dryer, a cleaner.
- Strength: since it's a solid piece.
- Reliability: fewer moving/shifting parts.
- Maintenance: it's easier to take apart/clean.
- Accountability: no small parts to get lost.

You can exchange two end caps with nuts for multi-Purpose.
Stainless steel is absolutely more durable than aluminum, it will not be deformed after repeated use.
Total weight is 600g/1.33lb, very good feeling of grip.

Package Included:
1x Tube
1x Single Piece Element
2x End Caps (one opening and one sealed)